News
Meetings for "race referees" and second ecology day.
20/01/2011: Meetings for "race referees" and second ecology day.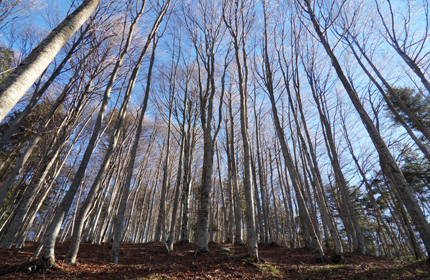 Meetings for "race referees" and second ecology day.
As the Ski Mountaineering World Cup draws closer, over the last few days in Claut the first meeting on the slopes took place for the "race referee" group. Starting at Pian del Muscol (Lesis) the large group went through some of the potential racecourses and singles out some likely control and set-up change areas. Later the group reached the panoramic area of Casera Pradut and held a technical mock-session for set-up change, considering all different situations that may occur during a race.
The day ended with the announcement of the updates and new features regarding the international ISMF rules. Race referees have worked in teams for a few years now during the ski mountaineering competitions that take place in the Pradut-Resettum ski area.
The volunteers carry out a key role for the races to take place properly and correctly. The experience did not develop only in the bounds of Valcellina, but also thanks to different joint projects carried out with prestigious Italian and foreign organizations. The group, boasting over sixty members, is to meet on the coming days to perfect the processes, as the organization will have to prove to be ready and efficient throughout the long week of competition and races.
In the meanwhile the preparation of the racecourses presses on, both in the Pradut-Ressetum (Claut) ski mountaineering area and by the "Tre Pini" (Claut) sports facilities. The ski area of Piancavallo (Aviano) is also involved in these important preparation activities.
In particular the works were mostly located in the valley bottom along the tracks that are meant to lead the athletes towards the main finish area, scheduled to be located in the town square of Claut. The vegetation clearance, performed along several historical itineraries and tracks, was possible thanks to the eager help of the landowners, who proved to be participating and interested. These works, managed by the Claut 2011 World Championship Organizing Committee, were carried out by local companies and integrated by more complex activities (on snow-covered terrain) done by a large group of volunteers.
The next meeting is scheduled on Sunday, January 23, 2011. For further information please contact Aldo on his mobile phone number 335.6113869.

---
Archivio news »
---
HIGHLIGHT NEWS
From tomorrow THURSADY 7th will be available on this web site more information about the race!
more news
---
---